What makes PACE different?
Harbor Health Elder Service Plan (PACE) is a unique medical model offering a comprehensive service package delivered by a caring group of healthcare professional who know each participant and their caregivers personally. A personalized Care Plan, developed and customized to meet the individual's needs, guides the health care and social supports provided and coordinated by our Geriatric Professionals. Most of the medical care is provided at our convenient PACE Day Center with transportation included, or when necessary in the participant's home. PACE provides the entire continuum of medical care and services to older adults with chronic healthcare needs while maintaining their independence at home for as long as possible.
PACE is ideal for adults over age 55 with chronic medical conditions because their medical care and social supports are comprehensively coordinated by one Care Team of physicians and medical professionals. The team meets at least twice a year with participants and their families to review any changes in healthcare needs and adapt the Care Plan. The participant's preferences and goals are at the center of the Care Plan development and healthcare delivery.
What services are covered?
All medical and support services offered by Medicare and Medicaid (Mass Health) are included in PACE, including:
A Comprehensive Day Center offering both a traditional and memory-care center. At the PACE Day Center activities are offered in addition to nursing care, behavioral healthcare, physical and occupational therapy, transportation to the center, nutritional meals and dietary counseling.
Primary-care provided by a PACE Geriatrician and Nurse Practitioner who in conjunction with the Care Teams develops a care plan reflecting the needs and preferences of each participant.
Prescription drugs, therapies, immunizations and diagnostic testing.
Behavioral health, counseling and psychiatric services.
Medical specialties including audiology, dentistry, optometry, podiatry, cardiology.
End of life care similar to the Medicare Hospice Program.
Hospital and nursing facility care, both short and long-term.
When required, home health and personal care.
What is the difference between PACE and Harbor Health Elder Service Plan?
Nothing. Harbor Health's Elder Service Plan is a Program of All-inclusive Care for the Elderly (PACE), a nationwide model of care designed to maintain elders with chronic medical conditions in the community, so they can live safely and independently as long as possible.
Do I have to change my doctor?
Yes, participants should plan to change primary care physicians when they join the program. The core of PACE is the team approach to caring for a participant's needs. The Care Team provides comprehensive, well-coordinated, medical care tailored to the participant's requirements.
The Care Teams meet daily to review the patient's progress and collaborate to address participant's medical concerns. This unique collaborative approach is only successful when a participant receives all of their care within Harbor Health PACE. Therefore, participants do change primary care physicians when they enroll in the PACE program. The Harbor Health ESP model works well because Care Team is very familiar with the unique needs of their patients and the caregivers who support them. PACE contracts with medical specialists in the community, please check with your enrollment specialist to see if your specialist physicians are part of PACE.
How long has the Harbor Health ESP been servicing the community?
The Harbor Health ESP began April 1996 at the former St Gregory's School, a smaller location in Dorchester. When we outgrew the renovated school building we moved to a new location on the Dorchester, Mattapan, and Milton line.
In September 2017 PACE expanded to Southeastern Massachusetts with our second location in Brockton. More recently, we have expanded to more communities in Southeasterm Massachusetts including Attleboro, Hull, Kingston, and Plymouth.
Harbor Health ESP is joined by 7 other PACE programs offering services in Massachusetts.
For more information regarding the PACE program, click here.
What hospitals and specialists does Harbor Health ESP contract with?
PACE contracts with hospitals and specialists in our service area. A complete list of contracted hospitals and providers is available from the enrollment team. Specialists outside of PACE are sometimes allowed; please discuss any specialists you would like to continue to visit with your enrollment specialist during the enrollment process.
Upon enrollment, participants must receive all health care – other than emergency services – as authorized by Harbor Health ESP, or be fully and personally liable for costs of unauthorized services.
Please speak with an enrollment team member regarding any questions you may have concerning existing relationships with medical providers outside of Harbor Health ESP.
What is your service area?
To enroll in the program a participant must reside in or be moving to one of the following cities:
Abington, Attleboro, Avon, Boston, Braintree, Bridgewater, Brockton, Brookline, Canton, Cohasset, Dedham, Duxbury, Easton, East Bridgewater, Foxboro, Halifax, Hanson, Hingham, Hanover, Holbrook, Hull, Kingston, Mansfield, Marshfield, Milton, Newton, Norton, North Attleboro, Norwell, Norwood, Newton, Pembroke, Plymouth, Plympton, Quincy, Randolph, Raynham, Rockland, Scituate, Sharon, Stoughton, Taunton, West Bridgewater, Weymouth, Whitman.
Do you provide home maker or personal care services?
When necessary, as determined by the Care Team, home care or personal care services are provided. The care provided is task-orientated and generally not appropriate for individuals needing 24-hour care to remain at home safely.
Does everyone attend the Day Center? How many days a week do most participants attend?
Attendance at the Harbor Health PACE Day Center varies by participant. Depending on the participant's needs and in coordination with the Care Team an attendance plan is developed and reviewed periodically. We have participants who attend the center daily, others who attend a few days a week and still others who only attend when they have a medical appointment.
What do they do at the Day Center? Do I have to attend every day?
The Day Center has recreational activities, nursing care, tasty meals, behavioral health services and socialization for participants. Our clinicians, behavioral health professionals and rehabilitation staff are located on-site at the Day Center.
Each case is reviewed on an individual basis to determine the ideal number of days of participation per week, which is then discussed with the participant and the caregiver. Some participants come for appointments only, others more frequently.
The monthly activities calendar, menu, and newsletter are located on the resource page.
Where are the physicians and care team members located?
The Care Team is located at the Harbor Health PACE Day Center. Participants attend the Day Center when they have medical appointments. When participants have a scheduled appointment with a member of the Care Team transportation is provided both ways. While at the Day Center participants enjoy hot meals and snacks, activities and socialization.
How do you work with assisted living facilities?
We do contract with a few assisted living facilities; please contact the enrollment team to discuss the contracted facilities and questions you may have regarding assisted living facilities and PACE.
PACE is a medical program, not a residential program, so the services we cover for assisted living residents include assistance with activities of daily living, medication reminders, housekeeping, laundry, and escorts. The facilities may require PACE residents provide an additional payment for rent.
Is Harbor Health ESP a nursing home?
No, Harbor Health ESP is a PACE Day Center and Medical Facility. We do contract with skilled nursing facilities (nursing homes) to ensure that our participants have access to that level of care should the need arise.
What is the cost?
We accept Medicare, Medicaid, (Mass Health) and private pay. All covered PACE healthcare and social support services are covered fully, without a copayment.
For those eligible for Medicaid, there may be a monthly "spend down" due to financial criteria. The private payment or spend down amount is not affected by any change in the participant's health status. Please talk to the enrollment team about your particular situation.
What if I decide I want to leave the program?
PACE is a voluntary program. Participants can choose to dis-enroll at any time.
Who pays for the program?
PACE is a Medicare/Medicaid funded program. Participants who are not Medicaid (Mass Health) eligible have the option to private pay. Our enrollment specialists can discuss with you the enrollment process and the payment options including submitting an application for Medicaid if necessary.
How do you enroll?
The Harbor Health Elder Service Plan has a team of enrollment specialists to assist you with the enrollment process. An overview of the process is available here.
---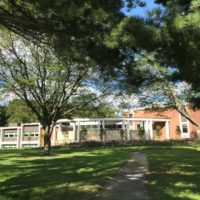 Elder Service Plan – Brockton
The Harbor Health Elder Service Plan offers a personalized healthcare program provided by our own geriatric professionals guided by a…
Learn More
---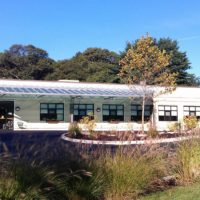 Elder Service Plan – Mattapan
The Harbor Health Elder Service Plan offers a personalized healthcare program provided by our own geriatric professionals guided by a…
Learn More