Susan Hardy, MD
Dr. Susan Hardy is the Elder Service Plan Medical Director.  Dr. Hardy received her medical degree from the University of Pittsburgh School of Medicine and her Doctor of Philosophy from Yale University. She is board certified by the American Board of Internal Medicine. She joined Harbor Health in 2017 as the Medical Director for the Elder Service plan. Prior to joining Harbor, Dr. Hardy was the Associate Medical Director for Fallon Health/Summit Healthcare. Dr. Hardy oversees all medical operations for both the Mattapan and Brockton Elder Serve Plan locations.
Julia Barbosa RN, MSN, ANP-BC
Julia is an ANCC Board Certified Nurse Practitioner who received her Bachelor's and Master's of Science in Nursing from the University of Massachusetts.  Julia has experience Atrius Health, Beth Israel Deaconess Medical Center and Boston Medical Center.  Julia is fluent in English, Portuguese, Cape Verdean Creole and conversant in Spanish.
Kristen Barletta, Psychiatric NP
Kristen is an ANCC board certified Nurse Practitioner with experience in the diagnosis and treatment of psychiatric disorders. Kristen has been an
Adult Psychiatric Nurse Practitioner since graduating from Regis College in 2011. Since then, Kristen worked doing supportive psychotherapy, diagnosis, and treatment of mental health disorders in outpatient and nursing home settings. She enjoys a strong connection with clients, by coupling therapeutic relationship with behavioral and medication interventions. Kristen is the mother of 3 children and an aging cat named Sofia. She enjoys photography, being outdoors, camping, gardening, and everything creative – from cooking to drawing to crochet.
Ashmeet Bhatia, MD
Dr. Bhatia is board certified in internal medicine and geriatrics and the Collaborative Institutional Training Initiative
CITI certified.  She received her Bachelor of Medicine and Surgery from Dayanand Medical College and Hospital, completed her medical internship at the Dayanand Medical College and Hospital in Ludhiana India and completed her Internal Medicine Residency at Mass General Hospital, North Shore Medical Center.  She completed her Geriatric Medical residency at BIDMC-Harvard Medical School in Boston. Dr. Bhatia is fluent in English, Hindi, and Punjabi and in her free time was a founding member of the DMC Cultural Organization.
Lady-Thelma Bolduc, ANCC Certified Nurse Practitioner
Originally from West Africa, Liberia, Lady-Thelma immigrated to the U.S. as a child and lived in Boston ever since. She received her undergraduate degree in Biology from Northeastern University and a Masters in Medical Science at
Boston University School of Medicine. She worked in several related positions before perusing a career in nursing and received a Masters of Science in Nursing at Simmons University, formerly known as Simmons College. Before joining Harbor Health Elder Service Plan, Lady-Thelma worked as a Community Nurse Practitioner for six and a half years at Commonwealth Care Alliance providing home based primary care to patients with complex medical, behavioral, and social needs who wished to remain in their homes. Lady-Thelma loves her work and thoroughly enjoys getting to know patients' stories.
Kevin Ennis, MD
Dr. Ennis joins ESP after practicing Geriatric Internal Medicine for over 32 years. He graduated from the NYU School of Medicine in 1984 and has worked with older patients in both residential and outpatient settings. In addition to practicing medicine, Dr. Ennis also taught
medical students, residents, fellows, and nurse practitioners throughout his career. Dr. Ennis was born, raised, and schooled in New York City in Staten Island and Manhattan. He has 3 grown sons, enjoys listening to Jazz, and walks trails in the Green Mountains of Vermont during his free time.
Patricia Gillan, Psychiatric NP
Patty has been an ANCC Board Certified Nurse Practitioner and Psych NP for over 28 years. She received her Master's in Science in Adult Mental Health Nursing from Northeastern University and did a postgraduate fellowship at Harvard
Community Health Plan. Prior to her 15 years with PACE, Patty worked in private practice, eating disorder units, and substance abuse programs. She practices using a combination of insight-oriented, supportive and interpersonal psychotherapy with medication and dementia-related behavioral management. She particularly enjoys supporting patients with substance abuse, chronic mental illness and those needing advocacy. Patty is a mother of two adult children. She enjoys walking, hiking, crocheting and being with her dog, Zeke. Maine is a favorite vacation spot.
Michael Kramer, MD
Dr. Kramer is board certified by the American Board of Internal Medicine, and received his education and training in Chicago, at the University of Illinois College of Medicine and University of Illinois Medical Center. He is English speaking and has practiced Internal Medicine since 1996. Dr. Kramer has practiced in PACE programs since 2017. His training allows him the opportunity to provide comprehensive Internal Medicine and Geriatric care to those he serves. In his free time, Dr. Kramer enjoys team sports – particularly softball – and movies with his family.
Elizabeth Maffie, NP
Elizabeth is board certified in Adult Medicine, ANP, BC (ANCC) and graduated with a MSN from Northeastern
University. She has been at the Harbor Health Elder Service Place since 2008. Elizabeth's professional interests include geriatric syndromes, falls, polypharmacy, and end-of-life care. Her professional affiliations include Massachusetts Coalition of Nurse Practitioners, National Conference of Gerontological Nurse Practitioners, Advanced ractice Clinical Preceptor, and American Nurses Credentialing Center. She is also a member of the Massachusetts Board of Registration in Nursing: Nursing Practice Advisory Panel (NPAP). Elizabeth is fluent in English.
Tatyana Mesh, AANP Certified FNP
Tatyana received her Bachelor of Science in nursing from Northeastern University and her Master of
Science in Nursing from Regis college.  Her experience includes working as a nurse practitioner at International Health Solutions, Beth Israel Deaconess Health Care and Hebrew Rehabilitation Center.  Tatyana has volunteered with the Chernobyl Children Project.  She is fluent in Russian, Ukrainian and English, conversant in Polish.
Judy Tran, Board Certified FNP
Judy graduated from Simmons College in 2017. Prior to becoming an FNP Judy practiced as a nurse in a variety of settings but kept returning to her passion of home-based community care. Judy loves working with elderly patients
and their families to meet their care goals. As a practicing FNP, she values meeting patients in their communities so she can support them medically to live at home independently and safely. She was born and raised in Boston, loves to bake, speaks both English and Vietnamese.
---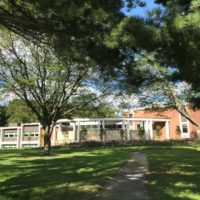 Elder Service Plan – Brockton
The Harbor Health Elder Service Plan offers a personalized healthcare program provided by our own geriatric professionals guided by a…
Learn More
---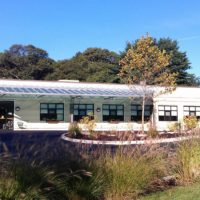 Elder Service Plan – Mattapan
The Harbor Health Elder Service Plan offers a personalized healthcare program provided by our own geriatric professionals guided by a…
Learn More