Meet the leadership team at Harbor Health!
Chuck Jones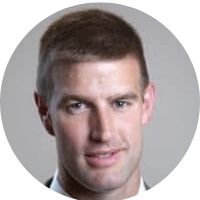 President & Chief Executive Officer
Chuck Jones became President & Chief Executive Officer of Harbor Health Services in March, 2017.  Prior to joining Harbor Health, Chuck was the Chief Executive Officer of Thundermist Health Center in Rhode Island.  Chuck joined Thundermist in 2008 as Chief Information Officer and added responsibilities as Executive Director of the Woonsocket center shortly thereafter. In 2011, he was appointed Chief Executive Officer.
Prior to joining Thundermist, Chuck spent nine years focused on technology outsourcing and consulting primarily in the healthcare industry. He graduated with merit from the U.S. Naval Academy and later earned a Masters of Business Administration from Bentley University.  Chuck served for five years in the U.S. Navy as a Surface Warfare Officer with tours in the Middle East, Southeast Asia and many ports on both coasts of the United States.
Todd Murphy
Chief Financial Officer
Todd Murphy joined Harbor from his most recent position as CFO of WordStream, Inc., a Boston based online marketing technology company.  He has also held financial leadership positions with Predilytics, a healthcare data analytics company, and Health Dialog, a population health management company.
Todd has a Bachelor of Arts degree from Bates College and a Masters Degree in Accounting from the University of Rhode Island, Graduate School of Business.
Armando Cortez
Chief Information Officer

Armando Cortez joined Harbor Health in January 2022 as its first official Chief Information Officer. Armando is a healthcare IT leader with 25+ years of progressive leadership and extensive hands-on experience leading large, complex cross-functional projects within various clinical settings.
Armando honorably served in the US Army Reserves and holds a Bachelor of Arts from the University of Massachusetts, Amherst, a Master of Business Administration and a Master of Science in Health Informatics from Northeastern University, Boston.
Mary Jo Brogna, RN, MS
Senior Vice President, Chief Nursing Officer

Mary Jo Brogna joined Harbor in November 2020 as Director of Nursing. Shortly after arriving, she began overseeing the  implementation of Harbor's Covid Vaccine program.  Prior to Harbor, Mary Jo was Associate Chief Nurse of Throughput and Case Management at Beth Israel Deaconess Medical Center Boston. Mary Jo was Nursing Director of Ambulatory and Emergency Departments at South Shore Hospital.  She also lead Boston Medical Center and Brigham And Woman's Hospital Emergency Departments.
Mary Jo has both a Bachelor of Science and Masters of Administration in Nursing.
Steve MacMullin
Senior Vice President, Community Health Centers

Steve MacMullin leads Harbor Health's community health centers. He joined Harbor Health in 2022. A dedicated senior healthcare leader with an extensive background in physician/provider operations, he has focused on removing barriers for clinical providers to accomplish the goals. Prior to joining Harbor, Steve held operations leadership positions at several healthcare organizations including Heywood Healthcare, Specialty Care LLC, and Atrius Health.

Steve holds an undergraduate degree in Health Administration from Worcester State College and a Master of Science in Management with a concentration Health Administration from New England College.
Gretchen Reynard, MSN, FNP-BC
Senior Vice President, Elder Service Plan

Gretchen Reynard leads Harbor Health's Elder Service Plan, a Massachusetts Program of All-Inclusive Care for the Elderly (PACE).  She joined Harbor in June 2019.  Prior to joining Harbor, Gretchen led the transitional care and case management team, including over 100 providers and clinical staff, at a large physician practice in Massachusetts.  She also held director-level roles overseeing the clinical teams of several Senior Care Option plans in Massachusetts.  She also worked for several years as a nurse practitioner caring for geriatric patients.
Caitlin Coleman, DMD
Dental Director

Caitlin Coleman joined Harbor Health in 2017 as a dentist at our Plymouth location and later practiced as the Lead Dentist Geiger Gibson. In 2019, she became the Associate Director of Dental Services. Prior to coming to Harbor Caitlin practiced at Codman Square Community Health Center and also practices in the private practice setting.
Caitlin obtained her D.M.D. at Tufts School of Dental Medicine in Boston and completed her Advanced Education in General Dentistry residency through Lutheran Medical Center.
Ashley Gallagher, MD
Medical Director & Staff Physician, Harbor Community Health Centers in Plymouth and Hyannis
Ashley Gallagher joined Harbor Health in 2017 as the Medical Director of Harbor Community Health Center – Hyannis and Harbor Community Health Center – Plymouth, in addition to being a staff physician at both locations. Prior to joining Harbor, Dr. Gallagher was the Medical Director, Behavioral Wellness at Trillium Health in Rochester, New York, and prior to that at the University of Rochester as an attending physician and Medical Director in the Psychiatry Clinic. In addition to practicing family medicine, Dr. Gallagher is leading the Recovery Services program at Harbor's Plymouth and Hyannis community health centers.
Dr. Gallagher received her Doctor of Medicine at the University of Texas Medical Branch in Galveston. She is Board Certified by the American Academy of Family Physicians.
Richard Kalish, MD, MPH, MS
Medical Director, Elder Service Plan

Dr. Richard L. Kalish is the Medical Director for the PACE program at Harbor Health.  Dr. Kalish has extensive experience in the delivery of patient-centered primary care services in the community setting. Early in his career he was the Medical Director at the South Boston Community Health Center.  He then served as the Medical Director of Boston HealthNet, a network of 15 community health centers, including Harbor Health's Boston community health centers, Boston Medical Center, and Boston University School of Medicine. For much of this time he was also the Senior Medical Director for the Boston Medical Center HealthNet Plan, a provider-based managed care plan with 170,000 Medicaid members throughout Massachusetts.  Subsequent to working at Boston HealthNet and BMC HealthNet Plan, he was the founding Chair of the Division of Primary Care and the Medical Director of the Lahey MassHealth (Medicaid) Accountable Care Organization.
Dr. Kalish earned his medical degree, as well as a Master of Science degree in Preventive Medicine, from Ohio State University. He also holds a Master of Public Health from Harvard University. He completed an internal medicine residency at Boston City Hospital (which merged with Boston University Hospital to form Boston Medical Center) and a Fellowship in General Internal Medicine at Beth Israel Hospital and Harvard Medical School. Throughout his career he has maintained a primary care practice, which has included a significant number of seniors.
Norman Sweet, LICSW, MBA
Director of Behavioral Health Services
Norm Sweet earned both his Master of Social Work and Master of Business Administration from the State University of New York in Albany, NY. He has extensive experience working in the healthcare industry, and over ten years working with the LGBTIQ community.
Most recently, he served as the Behavioral Case Manager at Network Health, one of only six organizations contracted by the Commonwealth of Massachusetts to serve the rapidly growing Medicaid population.  Prior to working at Network Health, Norm was employed by Parsons Child and Family Center; the largest multi-service site in New York's Capital region, working there for over nine years.
At first, Norm worked as a Prevention Social Worker primarily providing home-based individual, family and couples counseling, case management, and crisis management. Additionally, he facilitated trainings in cultural diversity and in-service planning for lesbian, gay, bisexual, and transgender clients and their families. Norm also participated in several supervisory trainings and completed their Leadership Development Program in 2007. After that, he became the Prevention Social Worker Supervisor managing a satellite office in Arbor Hill.
Ami Bowen
Vice President of Marketing and Community Engagement

Ami Bowen joined Harbor Health in 2018 and leads the organization's marketing, external relations, and development functions, as well as grant management and community programs. Ami began her career at international advertising and marketing consulting firms. While at Arnold Worldwide in Boston, her client work focused in New England markets. She made the move into the non-profit world in 2013, serving first as Director of Marketing and Communications and then as Director of Marketing and Development at the Animal Rescue League of Boston.
Ami received her undergraduate degree in Politics and a certificate in American Studies from Princeton University and a Master of Business Administration from Boston University.
Rachael Cooper, LICSW, SHRM-CP
Vice President of Human Resources
Rachael Cooper joined Harbor Health in 2010 as the Supervisor and then Manager of Client Services. In this role she managed the social services, interpreting, and HIV services at Harbor Health. In 2018, Rachael became the Director of Training and Organization Development where she developed and implemented training programs for employees and supported organizational change initiatives. In March 2020, Rachael transitioned to the Director of Human Resources and was elevated to Vice President in 2022. Prior to joining Harbor, Rachael worked in statutory child protection services in London, UK and in social services at both non-profits and schools in the Boston area. Rachael's commitment to Harbor's mission is steadfast and incorporates her training as a social worker into her role as the Vice President of Human Resources.
Rachael received her undergraduate degree from Boston University in Philosophy and Political Science and her Master's in Social Work at Goldsmiths College, University of London. She obtained her LICSW in Massachusetts in 2013 and her SHRM-CP in 2021.
Jesse Shipley, CHC, MBA
Vice President of Compliance & Risk Management
Jesse Shipley joined Harbor in February 2021 as the Director of Compliance and Risk Management. He was elevated to Vice President in 2022. Jesse came to Harbor from Centene Corporation where he started in 2011, most recently serving as the Director of Compliance, Compliance & Privacy Officer for their Correctional Health business line, Centurion.
Jesse attended Shippensburg University of Pennsylvania and pursued his Master in Business Administration at Webster University's night school program during his tenure with Centene. Jesse is Certified in Healthcare Compliance by the Compliance Certification Board.